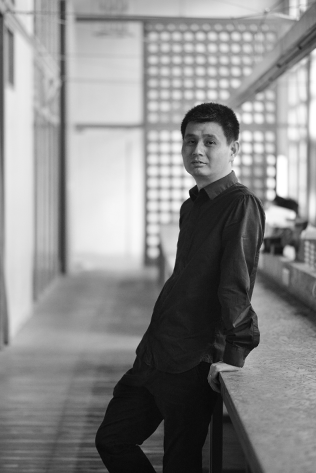 founder
Lin Kaixin
Founder of Lin Kaixin Design Co., Ltd., co-director of Dacheng Design Consultants Limited.
Rejecting the impetuous formalism, Mr. Lin Kaixin vividly applies the harmonious living aesthetics of "studying with the humanity, mingling with the nature"  in the project practice to make the space return to nature. At the same time, he also grants the space with distinct characteristics as well as natural and cultural art scent by combining with new materials and new technology.
Mr. Lin Kaixin was honored as the "person of the year" 2006—2007 by INTERIOR DESIGN China magazine and one of "60 interior designers in China" by Doumus China magazine. His works have won: 2016 Bronze A'Design Award, 2016 Red Dot Award, 2016 iF Design Award, 2015 Best of Year Awards, 2015 iF Design Award, Architecture&Design (A&D) Award for Best Green or Sustainable Design 2015, 2015 Modern Decoration International Media Award-Annual Leisure Space Award、Architecture&Design (A&D) Award for Best Commercial Retail or Office 2014, Asia&Pacific Interior Design Award (APIDA) for gold and silver and bronze medals 2014, Taiwan Interior Design (TID) Award 2013, IFI Award for first and sencond and third prize, "Jinwaitan" Shanghai International Interior Design festival for first prize, etc.